GSM Tennis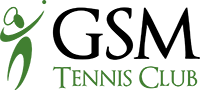 We are your home for Indoor Tennis in Cambridge
Eddie Miron -
Guest Tennis Professional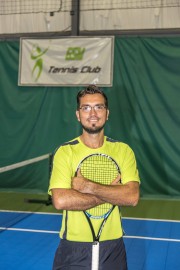 The GMS Tennis Club is excited and proud to welcome Eddie Miron to the family.
Eddie brings with him a very extensive career in tennis both playing and teaching.  Eddie was a full time student and player at the prestigious  Bollettieri Sports Academy from 1991 – 1994, after which he obtained a Bachelors Degree in Physical Education and Sports. 
Eddie is an ITF and Italian Federation Certified Level 3 Tennis coach and Physical Coach.  He obtained a Coaching Certificate from Palmer College Academy in Tampa Florida.  He is a P.T.R. professional in Adult Development and Performance  as well as a I.F.S.W.A Master trainer.
Eddie has as well completed his National Fitness Federation Personal Trainer Certification in Romania.
When not coaching or playing, Eddie enjoys spending some time watching movies or reading, playing with his three dogs and going for long walks with his wife.
To add to all of his certifications and experience coaching, Eddie is also fluent in English, French, Romanian and Italian.